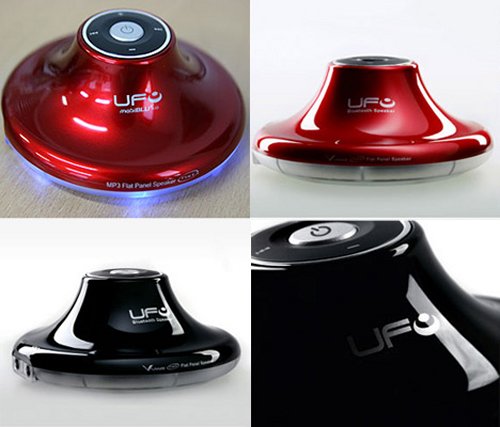 It doesn't fly. Does not participate in cattle mutilation. There is no little grey man driving. This UFO dubbed the MobiBLU UFO, is a stylish looking audio player.
It does double duty as an MP3 player and a Bluetooth speaker/headset. Some specs include: Capacity at 2, 4, and 8GB, MP3, WMA, and Ogg, Built-in Speakers (2W), Bluetooth Support, Battery Life of 15 hours with headphones, and 5 hours with speakers. The design is different, that's for sure.

I wonder if the novelty audio players that aliens use are shaped like Earth vehicles.
audio player, DAP, MobiBlu, ufo