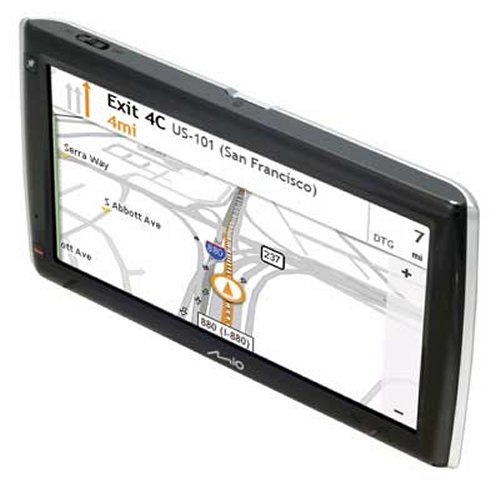 Mio has unveiled not one, not two, but five new GPS navigators at CES 2009. The new devices include the Mio Moov S300, S556, and S700. The devices support the "Spirit" software platform.
The S300 features a 3.5-inch display, text-to-speech and 12 million POIs. The S500 offers a 4.7-inch panel. The Moov S556 comes with the same 4.7-inch display with Bluetooth and Junction View features. While the S700 offers a huge 7-inch display. The Mio Moov S300, S300, S556, and S700 are priced at $199.99, $249.99, $299.99 and $299.99 respectively.

These new navigators with decent specs and pricing may make Mio a player again.
CES, Mio, Moov, Navigators