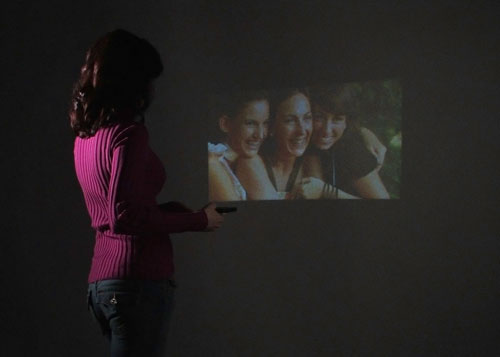 CES may get more attention from gadget hounds and fans of PCs, but MacWorld gets lots of headlines and the attentions of Apple fans around the world. The two shows run around the same time and offer lots of new products to fans.
Microvision has announced that it will be showing its pre-production version of its pico projector dubbed SHOW WX at MacWorld. The new version is 25% smaller than the previous SHOW projector prototype according to Microvision.
The tiny projector can show DVD-quality video at sizes up to 100-inches across and down to 6-inches across. The projector is very small measuring in at 118mm x 60mm x 14mm making about the size of a PMP. The battery will last for two hours per charge according to Microvision. Mass quantity shipments of the projector are expected to begin in mid-2009.
macworld, Microvision, Pico Projector