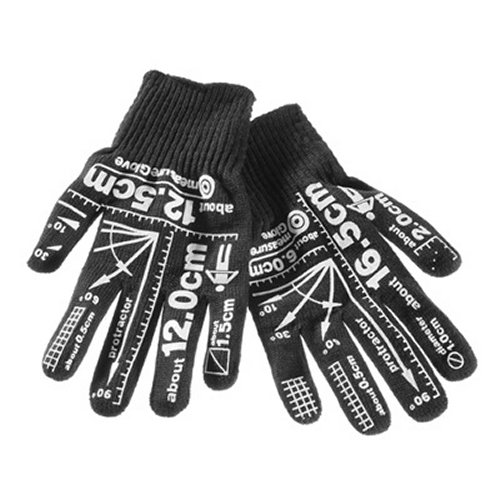 Some things in life are tough. Like math. Measurements. These handy gloves will save you a ton of calculating, ensuring that you always have the proper figures "on hand". They feature all sorts of measurements and angles allowing you to make measurements on the go.
They're for the Bob Villa types who have the will, but lack the brain-power. Remember, measure twice, cut once. That's the rule that comes in most handy. Sadly the purpose of these gloves are lost when you lose a finger or two in the band saw.

They'll cost you about $20 and hopefully save you some time.
calculations, figures, gloves, handyman, Measurement