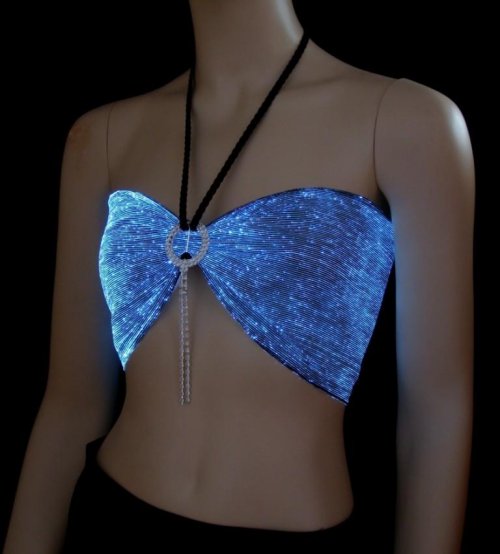 Looks like Lumitop, the illuminated clothing that allows your boobs to light up the night, is making the rounds again in the intertubz. We first told you about it way back in August of last year. We just thought we would remind you that you can in fact still order this clothing since we've been out and about and haven't seen any of you wearing it.
So what are you waiting for? Don't you want to look like a stripper from the Tron universe? The one pictured will cost you 149.00EUR. I suppose one downside is that people will only be looking at your breasts and they won't remember your face. Oh well. What did expect? This is cutting edge Sci-Fi fashion.

Wearing these, you'll never have a tech problem again as it will draw every geek to you like moths to a flame.
clothing, illuminated, light up, LumiTop, Sci-Fi, tron