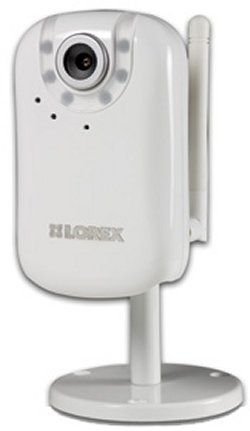 The Lorex LNE 3003 Remote Surveillance Camera is Lorex's most affordable connected camera at only $300. Obviously it's WiFi enabled (802.11 b/g), and the LNE 3003 can stream VGA video in real time to your iPhone as well as other internet enabled mobile devices.
But is it worth it? Gearlog was kind enough to offer up a review, where they found the mobile phone interface difficult to use and hard to configure, due to the fact that the company does not provide a user friendly iPhone specific application. Other then that they seemed to like it on the desktop where it ran exceptionally well.

On one hand it's affordable, but until they provide a decent app, it's more for your desktop PC.
camera, Home, iPhone, Lorex, monitor, wireless