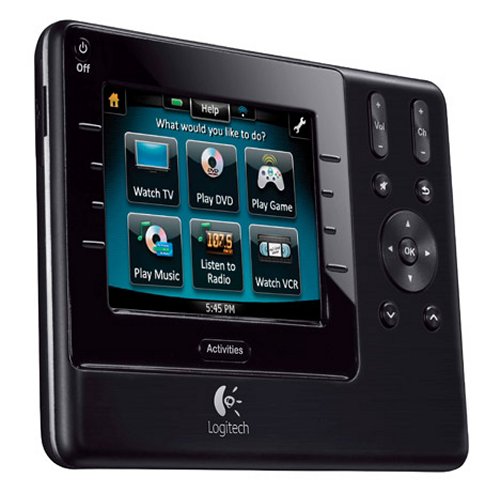 The Harmony 1100 is showing itself off in Las Vegas, and the main selling point is the customizable, 3.5-inch QVGA full-color touchscreen. Buttons are so last century. You push them, sometimes they click, sometimes they don't. Touching a panel is so much more sexy to up your volume and change channels.
It's a good looking device. The unit features a rechargeable battery and RF capabilities, and a guided online setup makes programming simple. You want one don't you? Sorry. It's not shipping to the US and Europe until next month, when it will cost you $499.99.

An RF extender is sold separately to provide additional control options, up to 100 feet away.
1100, Harmony, Logitech, remote, Universal