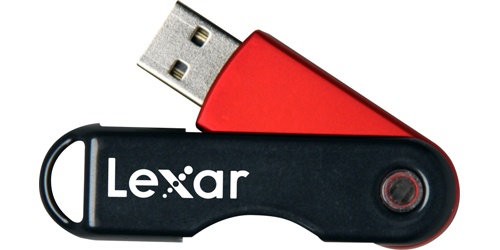 The memory products folks over at Lexar kicked out two new USB flash drives last week which feature some different design touches. One is the JumpDrive TwistTurn and the other is the JumpDrive Retrax. Both will be available in March 2009.
The JumpDrive Retrax USB flash drive features a capless design with a retractable mechanism that designed to protect the drive and its contents. The TwistTurn USB flash drive, meanwhile, features a capless design of its own, with a rotating case cap that attaches to a keychain or backpack.
Both JumpDrive Retrax and JumpDrive TwistTurn flash drives are offered in 2GB, 4GB, 8GB, 16GB and 32GB capacities and are compatible with both Windows and Mac OS operating systems. The drives also sport a cool LED activity light that blinks during data transfer.
jumpdrive, Lexar, USB Flash Drives