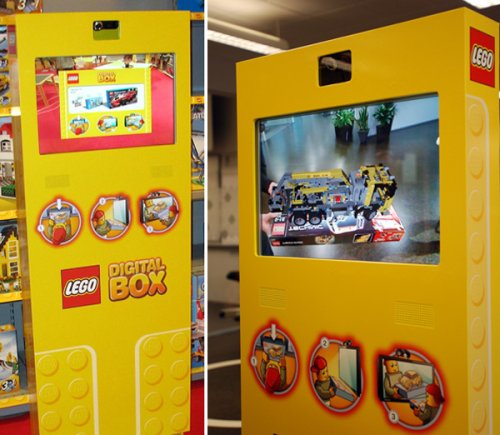 Lego is awesome, but the sets can be mighty expensive. Some of them will cost you a few hundred bucks. Sometimes it might be nice to actually see what the completed model looks like before you drop a huge wad of dough on it. Augmented reality to the rescue. Metaio, a Germany company has come up with a system that lets you hold the box in front of the screen, then shows you what that model will look like completed. If only we had had this when we were kids.
It's the only one in existence at the moment, but if Lego is smart, you and I will be seeing these Digital Boxes in stores worldwide. It would really help sales. Plus, after a while they could update it and show you what other things you could build with that same kit.

It's a great idea. I can't imagine Lego not taking advantage of this.
3D models, Digital Box, lego, store