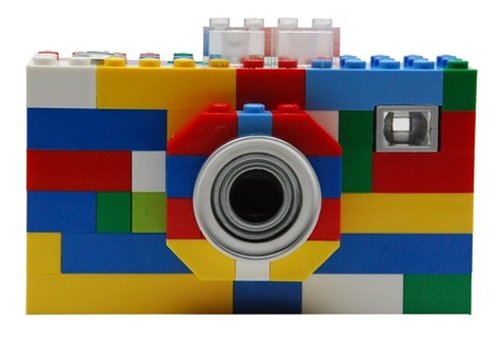 Lego's just announced that they will be teaming up with Digital Blue to bring out a line of digital cameras, PMPs, and walkie talkies for kids. Modders have been making gadgets out of Legos for awhile now, so I guess the company figured they would do the work for people. Kids at least.
The products feature the familiar "Lego" look, but they are not constructed out of actual bricks. We don't have any specs yet, but these Lego gadgets are said to be arriving this summer, prices ranging from $19 – $60.

We aren't that crazy about these, mostly because they aren't made of bricks ands you can't assemble them yourself.
camera, gadget, Kids, lego, line, pmp, walkie-talkie