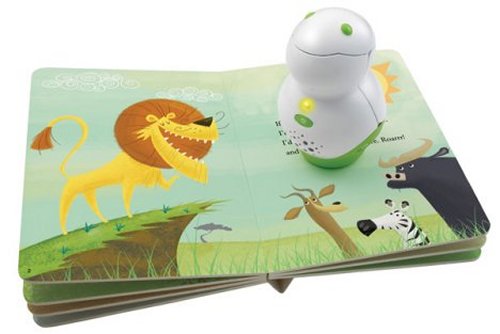 LeapFrog is all about children's educational toys, and their latest stays true to what they are all about. The Tag Junior targets two to four year olds and improves on it's predecessor's Tag Reading System technology.
The Tag Junior will read downloaded MP3s and use an infrared camera to figure out letters and words on the page. It has enough memory to store up to five books' worth of material. Some familiar characters include Winnie the Pooh and Dora the Explorer. The device will hit the shelves this summer for $34.99.

Individual books will retail for $10.99 each. It probably won't keep them off their DS Lites, but at least their reading will improve.
Junior, Kids, leapfrog, reading, tag