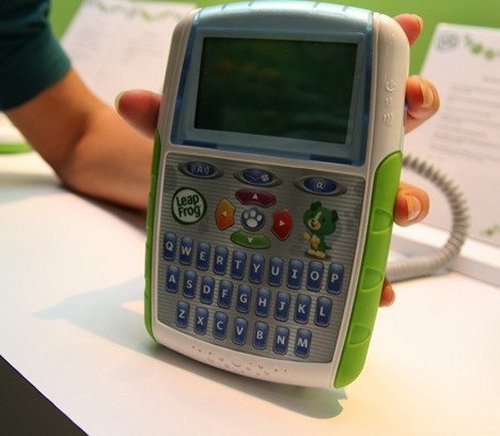 This "Baby BlackBerry" is not from RIM, which would explain all that cheap plastic and the cutesy animal theme. It's a Text and Learn PDA for kids from LeapFrog. Your little ones will have a jump start on the other kids when it comes to texting and churning out emails.
Alright, so it wont let them email everyone on your contact list. The device features a full QWERTY keyboard and a large LCD display. No Wi-Fi, which should keep your rugrat out of trouble. Just be aware that you are grooming your kid to ask for the real deal in just a few short years. And an unlimited data plan. It will be available in August for £19.99.

Some other features are a calendar to learn dates, phonics for the keypad and maybe a game or two.
Baby BlackBerry, education, Kids, leapfrog, pda