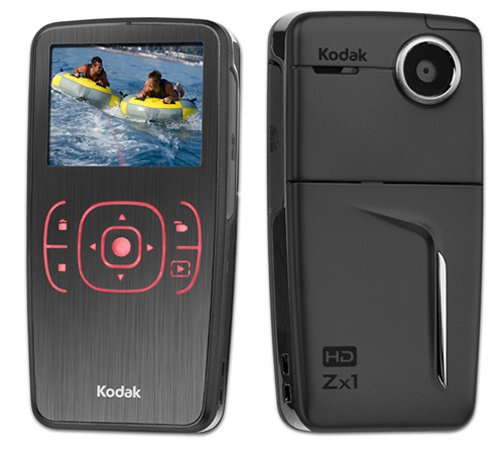 If you are looking for a pocket-sized video camera, chances are you'll want to check out the Kodak Zx1, which will be released in April 2009. This model is priced at $150. What you get is a weather-resistant video camera that offers high definition recording at 720p at 60 fps.
Other features include SD/SDHC memory card slot (up to 32GB), HDMI output, a 2 inch LCD display and remote control compatible. Available in black, red, pink, blue and yellow, the Zx1 can even capture video in low-light conditions. It's better looking and more rugged then it's predecessor, the Zi6.

For $150 why not? The weather resistant feature alone ought to put your mind at ease if you find yourself taking rainy day videos.
Kodak, pocket, size, video camera, Zx1