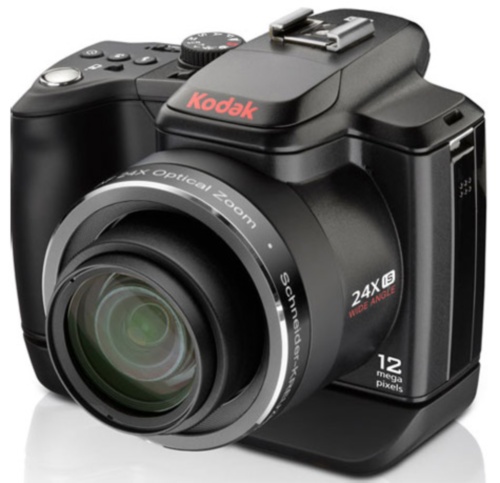 Kodak, besides the Zx1 pocket video camera announced at CES, also unveiled two other new digital cameras. These are the Z980, priced around $400 and available this spring, and the Easyshare M380, coming in March for around $180.
The Kodak Z980 is a little more of a big boy camera, sporting a a 26 mm wide angle, 24X image stabilized optical zoom lens and a vertical shutter release with detachable vertical grip. It supports HD picture and video camera and works with an optional Kodak zoom flash.
The Easyshare M380 is a simpler 10-megapixel model. Key features include 5x optical zoom and a 2.7-inch display. It will come in three different body colors.
Digital Cameras, EasyShare, Kodak