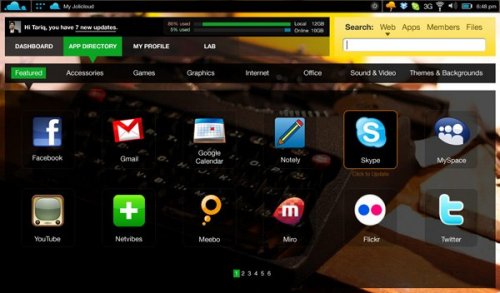 Check out that pic. This is an OS that could find it's way onto your netbook very soon. Tariq Krim created this Jolicloud operating system, which is an OS designed specifically for netbooks. As we all know, netbooks are fitted with underpowered CPUs and not nearly enough RAM. That calls for a new kind of OS that will make things easier under those conditions.
Jolicloud is basically a modified version of Linux that will give you faster boot times compared to other Operating Systems, and as you might expect from the pic, it seems to be all about icon-based navigation. There isn't a ton of info at the moment, but it looks promising.

You'll know more when we know it.
Jolicloud, Linux, Netbook, OS