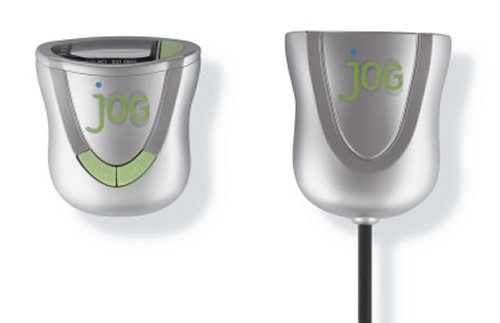 Sure, you've flicked your wrist again and again playing Wii Tennis. You've swung your arms about while playing baseball. Now, prepare to run…jOG. The jOG for Wii (also compatible with PS2) only allows gamers to use their joysticks if they're physically jogging at the same time.
The device works by connecting to your controller through a cable and then being attached to your pants. After that, if you want to use the controller's joystick, you better be jogging fatty. The jOG-S21 will be available in the near future and will cost around $25. Below you'll find a video demonstrating how the jOG works.

We predict that kids will find it fun for all of ten minutes, before disconnecting the device and letting it collect dust.
exercise, gamers, jOG, move, Nintendo, PS2, run, Wii