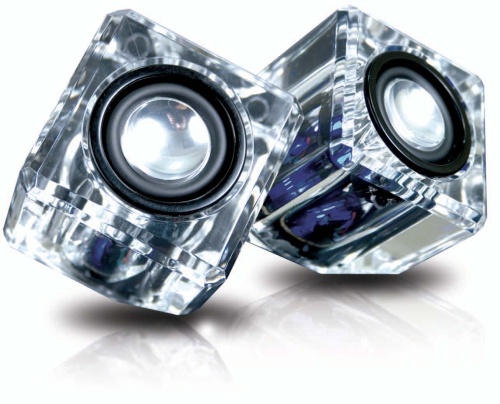 Some interesting looking new portable speakers were on display from i.Sound last week at the Consumer Electronics Show. The Ice Speakers price around $40 and are available now.
The Ice Speakers are designed to work with any audio device which uses a 3.5mm audio jack. These speakers are housed in crystallized PC plastic and provide an interesting look alternative to traditional computer speakers. They also glow with blue LED lights when in use.
The speakers come with a bonus travel case for carrying them around as well as an AC adapter which is compatible with with iPod and other MP3 players' original USB cables. Sound quality is said to be good.
i.Sound, Speakers