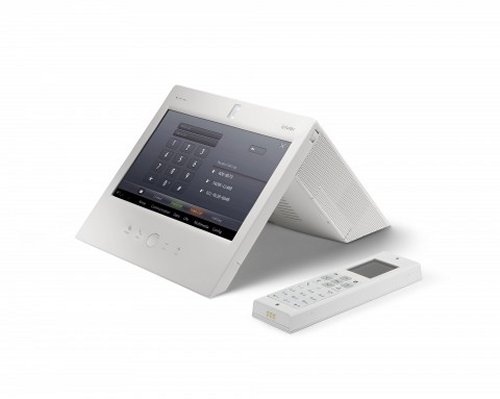 Today iRiver is showing off the WAVE-HOME, which is dubbed an "all-in-one solution", the WAVE-HOME features a 7 inch screen, built-in speakers and comes with a handset that acts as a VOIP phone and a remote control. It also has a built-in 1.3 megapixel webcam.
They basically want the device to handle all of your needs. Some features include: VOIP, web surfing, video chat, SMS/MMS, taking photos, displaying photos, videos, playing music files, FM radio, widgets (weather, news, traffic, etc.) iRiver sees the WAVE-HOME as a "do everything" multimedia and communications center. They want it front and center, with you using it for something.

No word yet on price and availability.
all in one, communications, hub, iRiver, WAVE-HOME