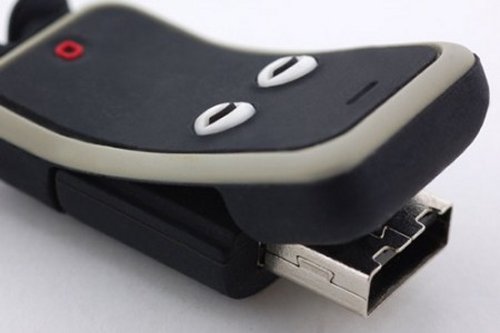 I ask you, have you ever seen a cuter little flash drive? It's a tiny gumby-looking iPhone thing. It looks like it's doing a sit up and working out. This guy must have been what all those iPhone nano rumors were about.
Not sure how much data it will hold and it will likely fall apart in your hands after one week, due to shoddy quality and the fact that it's made from cheap rubber. I think. But just imagine how much fun you'll have with your little friend before that happens.

Oh, and it's probably not a good idea to leave this one in a hot car, with the sun beating down on it. Damn, he's cute, but he's just too hard of a pet to care for.
Cute, flash drive, iPhone, Storage