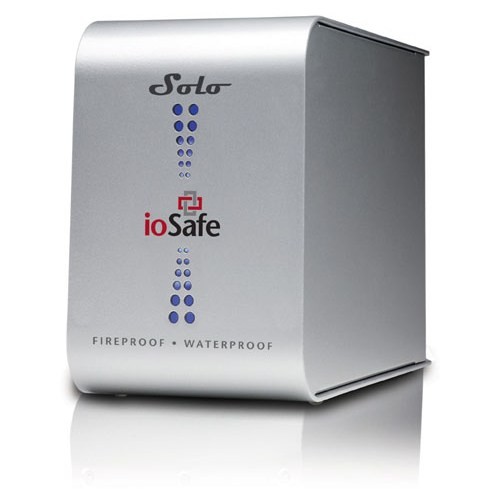 The ioSafe Solo External Hard Drive is great for those who need to protect their data from every eventuality. It will survive a fire for 30 minutes as well as being submerged in ten feet of water for 10 minutes. I'm not sure that will do you much good in your everyday life, but if the inhabitants of Atlantis had had these, their secrets would have survived. Maybe. So let that be a lesson to you.
For $199 you can get a 500GB model, but, since this thing is pretty bomb-proof, you'll have a hard time upgrading the drive in there so you may want to go straight for the $349 1.5TB model. Early adopters will get $50 off.

It's great for those living the action movie lifestyle. You never know when some bad guy is going to blow up your home or drown you somehow.
[Engadget] VIA [geeky-gadgets]
data, external, hard drive, ioSafe, safe, Solo, Storage