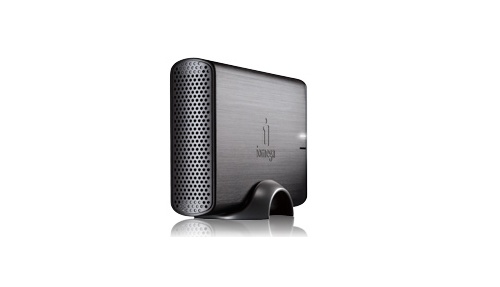 Iomega is taking the tradeshow road this week to unveil a new network storage solution for media files being showcased in the living room. It is called the Home Media Network Hard Drive and pricing starts around $160.
The Iomega Home Media Network Hard Drive, available in 500GB and 1TB storage sizes, is designed to act as both backup server and also media hub. It supports iTunes and Universal Plug and Play (UPnP) and Digital Living Network Alliance (DLNA) certified devices, allowing it to save, store and stream audio, video and photos to a wide array of home consumer electronics.
Features of these drives include A Gigabit Ethernet connection, USB connectivity, integrated backup software, a user interface screen and a gun metal exterior. They should be available this month.
Iomega Home Media Network Hard Drive
DLNA, External Hard Drives, Iomega, iTunes, Media Hub+, Storage, upnp