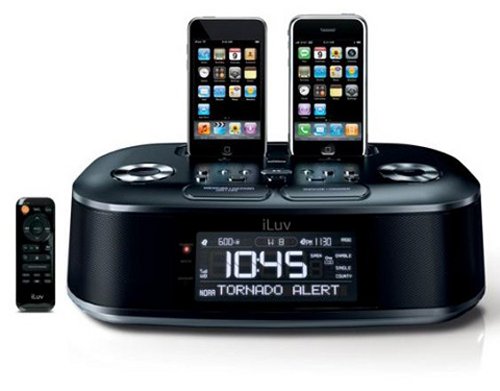 iLuv is on a roll. Seems like every time you turn around, they have a new alarm clock of some kind, but they've been saving the best for CES. Today they announced the iMM183 Hi-Fi Dual Dock Alarm Clock with Weather Band Radio.
It will charge twin iPods and iPhone 3Gs while giving you NOAA emergency alerts, letting you know if Tornadoes or other natural disasters are on the way, so you can run to safety. After grabbing your charged iPhone of course. It also sports an auxiliary input for non-Apple devices.

It's pretty nice loking to boot. They aren't all this nice.
Alarm, clock, Dock, dual, iLuv, iMM183, iPod, weather