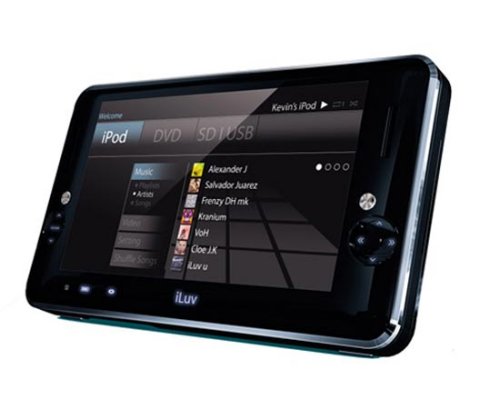 iLuv is known for their various iPod docks and speakers, but now they're hitting us with the iLuv i1166 PMP that features a 9 inch screen for playback of your DVD's and movies via your iPod. It has built in stereo speakers and a rechargeable Li-Polymer battery for longer playback.
Some specs include: MPEG-4 Certified to play MPEG-4 Videos, Compact and light-weight portable DVD Player with iPod dock, Play back from DVD or your iPod video through the 9″ widescreen (16:9 aspect ratio) TFT LCD, Watch your favorite video on TV through Video output, Built-in powerful stereo speakers, Enhanced user interface with detailed controls and graphics based display, Supports 3-way power sources,AC Power Adapter, and Car Adapter.

The iLuv I1166 PMP will be available in March. No info on pricing yet.
i1166, iLuv, iPod, movies, music, pmp