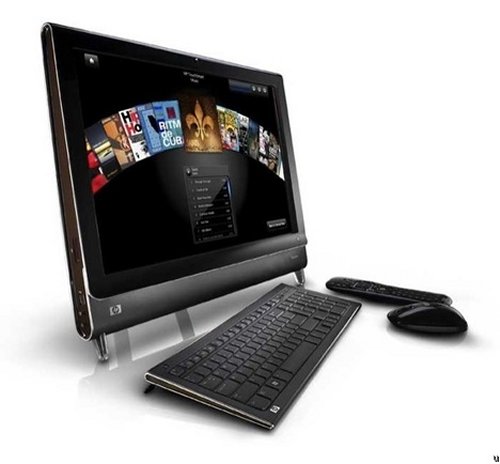 HP intros the new all-in-one PC. The HP DX9000 is actually a business version of the HP TouchSmart IQ506 PC. The computer comes equipped with the HP Power Manager, an energy-savings tool that allows you to manage the energy used by computers, which sets it apart from it's predecessor.
It also comes with HP Total Care Advisor, a diagnostic tool that may reduce IT requests and CarePack Services and aftermarket warranty.

This one is aimed at retail, healthcare or education businesses.
business, DX9000, HP, pc, TouchSmart