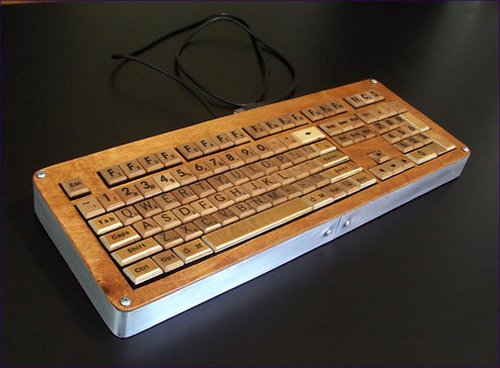 Someone loves Scrabble a whole bunch and by creating this awesomely nerdy keyboard, they must have scored themselves a quadruple word score. It's a wood and brushed aluminum keyboard that features real Scrabble tiles. The points score is slightly edited to show each key's secondary function.
Everyone knows Scrabble and this is an awesome mod that looks like it could have come straight out of the game box. It's a USB keyboard and the aluminum accents will very nicely match the Mac that it will be paired with.

When Grandma finds out, she's gonna be pissed. Her Scrabble Championship tournament is in a week.
DIY, hack, Homemade, keyboard, mod, Scrabble