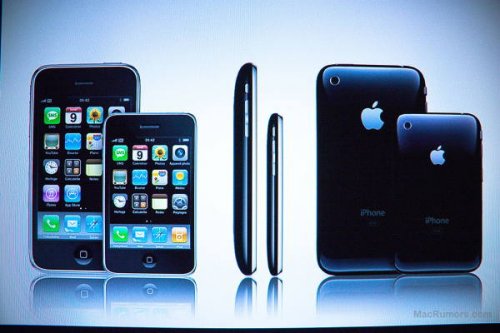 Macworld just ended and already we have more iPhone Nano rumors. The Chinese trade paper Economic Daily News is now reporting that Taiwan Semiconductor Company (TSMC) will be handling chip manufacturing for a low-cost device being referred to as…cue music…The iPhone nano. The paper has a pretty good reputation, but take it with an iPhone sized grain of salt.
The source is citing a June launch of the handset, just after an order for the components in March. Apple does like to intro iPhones in the Summer, so if history is any indication, the timing fits. China has no deal for the iPhone, so a lower-cost version may be perfect for Asian markets. The nano could have a bunch of ready users.

Who knows? Just don't take it as gospel.
Apple, china, iPhone Nano, June, rumor