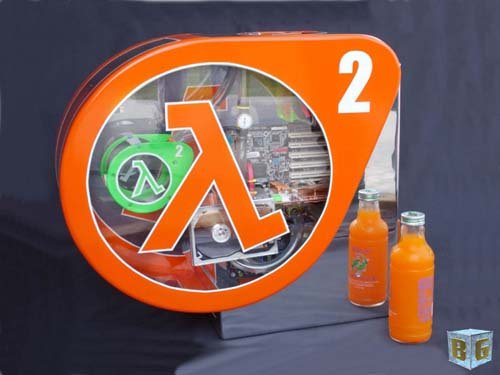 This Half-Life 2 case mod is a real looker. It was created by "Geno" and was part of the "Beat This" case mod contest. What's amazing about it, aside from it's good looks, is that it was constructed in under two weeks… From scratch.
The custom PC is fitted with a water cooling system and three fans to keep the air circulation going and keep everything cool. It's one of the coolest mods we've seen lately. His wife even got in on the action and helped with some of the modding. Which is probably a good thing, because during those two weeks that it took to build, he was also busy getting married and having a honeymoon.

Great job. Great attention to detail. We love it.
awesome, case, DIY, hack, Half-Life 2, mod, pc