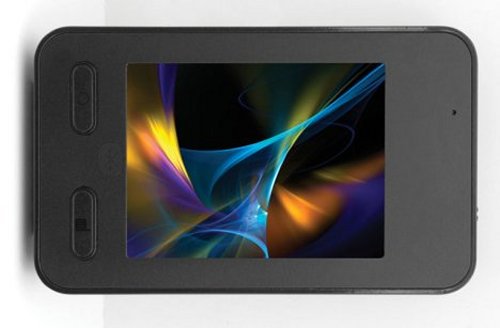 The Ibiza Theatre is the first touchscreen player from the company that offers a cheaper alternative to Apple's gadget line, but it surprisingly lacks Wi-Fi. Some features of the Ibiza Theatre include: 2.4″ 320 x 240 resolution display, Bluetooth, Integrated FM tuner, microSD memory card slot, Support for Real's Rhapsody to Go service, Audible, MP3 and WMA audio support, and AVI and MPEG-4 video support.
Haier promises a 30-hour battery life, and we're guessing that applies to audio playback and not video. The Ibiza Theatre should be shipping this spring in 8GB and 16GB flavors. They will retail for $110 and $130.

They also have another model called the Ibiza Trainer, that will target fitness buffs, featuring a calorie counter, heart monitor, a pedometer and a stopwatch. Oh boy!
audio, Haier, Ibiza, pmp, portable, Theatre, video