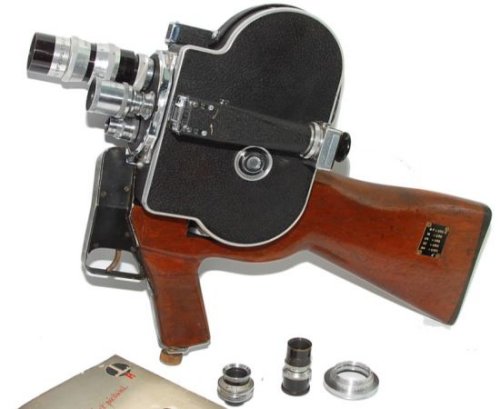 Lets be clear. No way in hell is this gun-camera making it through airport security. That should be obvious. It's the kind of gun camera that you hide away in a duffel bag until you reach the top floor of a vacant building. Then, when in position, you assemble it on the spot. You may or may not be able to get all your shots. That's what the second cameraman on the Grassy knoll is for.
Actually this was used by reporters during the Vietnam War. The camera is mounted on a rifle butt with a black case and 5x lenses. It's a gadget that belongs in a museum as it is part of camera and American history.

Obviously it's a rare item. So, if you like the combo go check it out on ebay for the price of $1,318.
[ebay] VIA [Bornrich]
camera, eBay, gun, rifle, vietnam