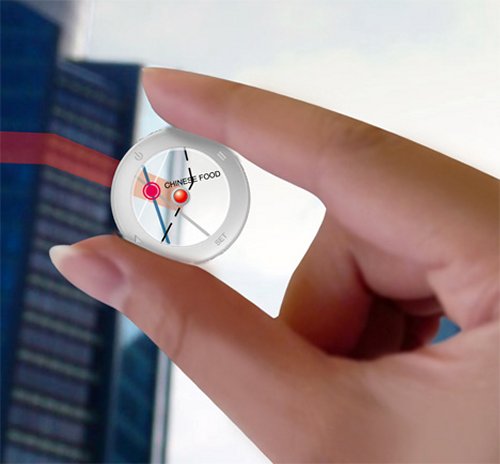 Some people like having some spare change jingling around in their pockets. Some people hate coins. But a coin like this could bring out the Harvey Dent in all of us. It combines GPS with chance. It's called the Inbi-Out and it's a concept coin that can be flipped to add some spontaneity to your life.
Just like Two-face, flip the coin to decide your fate and where you should go next. Oh, looks like it's Chinese food again. It gives you a 50/50 chance of where you should eat, drink, hang out, etc. It displays the final decision on a tiny embedded screen with GPS coordinates and directions.

Hey, it's something to look forward to. After all, life hasn't been the same since the Joker dragged you down to his insane level. This may be the coin upgrade you've been looking for.
chance, Coin, concept, decisions, destiny, fate, GPS, Harvey Dent