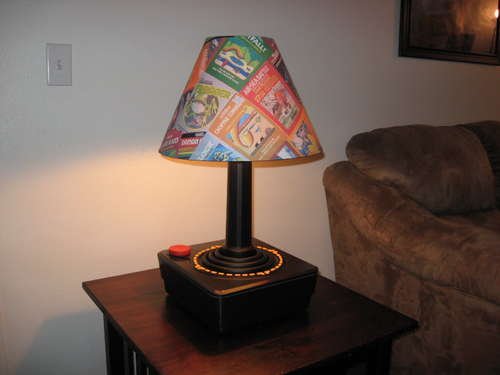 It sounds wrong, but I'll just say it. I've never seen a joystick so huge in my life. Now that I have I want one. This has to be the most awesome lamp ever for a bachelor geek. You can make one just like it with a little hard work and some nerd enthusiasm.
You'll need the enthusiasm as this DIY project is a bit more time consuming then some others. The creator was able to get it done with just a small supply of basic tools. If you have a band saw or a scroll saw, you should be able to knock one out faster. Check out the shade too. It's brimming with retro Atari cartridge art.

Now how about some paddle controller dimmer switches?
80s, Atari, DIY, giant, joystick, lamp, lighting, nerd, retro