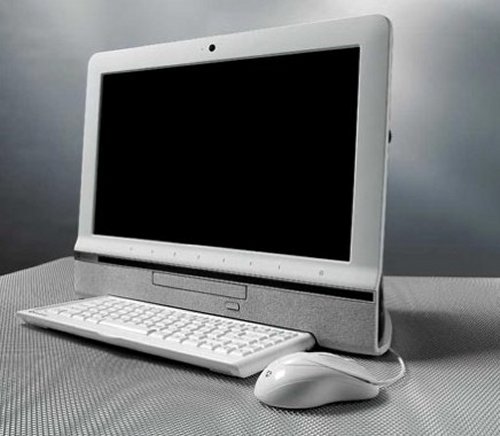 We've been seeing all-in-one PCs more often lately. The latest is this 18.5-incher, the ZX2300 from Gateway, which should be available in Taiwan soon. The system is powered by an AMD Athlon 2650e CPU that runs on Windows XP Home, and supports 1GB RAM and a modest 160GB hard drive. LCD screen resolution is 1366 x 768.
The 18.5-inch display will give you a 16:9 aspect ratio. The ZX2300 also features Wi-Fi, webcam and a 16X LightScribe DVD burner. The PC will sell for about $530. No word on exactly when it will drop, but those in Taiwan will have a first crack at it.

They probably should have included a touchscreen, but what are you gonna do.
18.5-inch, all in one, AMD, athlon, Gateway, pc, taiwan, ZX2300