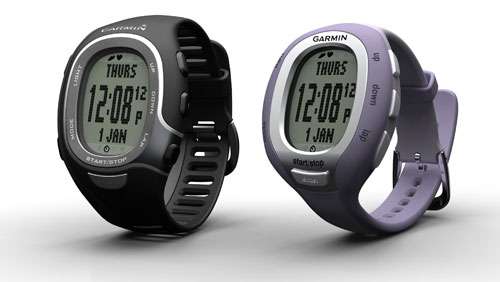 Watches today do more than watches could do in the past. I have seen watches that have cell phones built-in and watches that connect to the Internet. Garmin is a brand closely associated with GPS devices, but the company has a wider range of products and has introduced a new watch.
It would be easy to assume that the new watch offers GPS capability, but it doesn't. The watch monitors data from your workouts and saves it for wireless transmission to your computer for analysis. The watch is compatible with any ANT+ fitness device like heart rate monitors, foot pods, or home and gym equipment.
The FR60 comes in men's and women's versions that can track and record data for up to 15 hours and 100 laps of detailed exercise data. The watch is also water resistant for tracking workouts involving swimming. Once data is recorded, it is sent to a Garmin software application for analysis. Pricing and availability information is unknown.
fitness, Garmin, watch