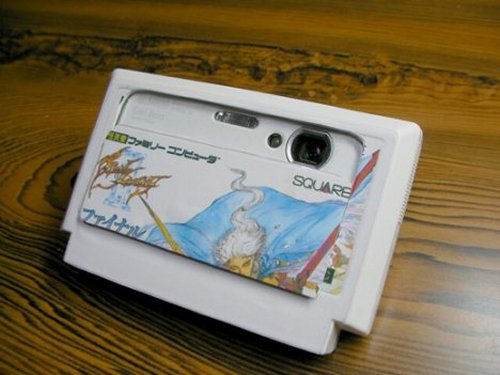 If you have a Final Fantasy III cartridge laying around collecting dust, maybe you can make like this guy and gut it so that it can be merged with a Sony point-and-shoot digital camera. It's pretty neat looking. Turns out a Sony point-and-shoot camera is just the right size to fit inside a hollowed out cartridge, so the camera innards have been fitted into the cartridge perfectly. Like it was professionally done.
We've seen our share of DIY projects made from old Nintendo cartridges, but this one is really sexy. It's what a camera should look like. It will void your warranty, so only do this when it runs out.

But the question remains, could you destroy a Cart of FF III? I'm not so sure I could.
cartridge, digital camera, DIY, famicom, final fantasy III, mod