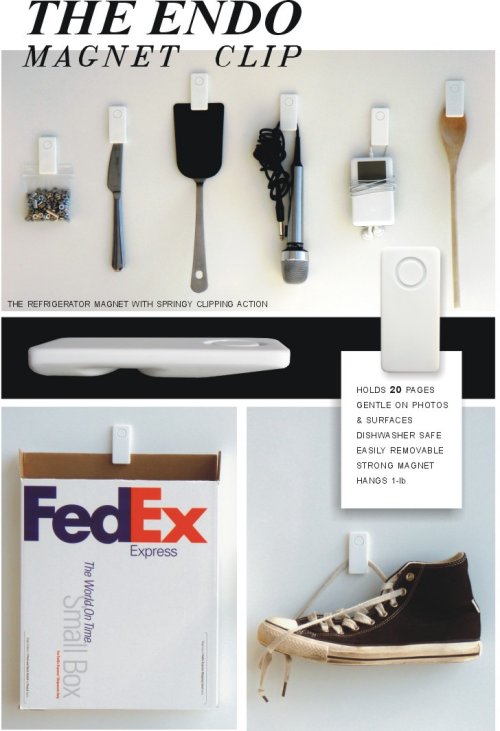 If you've ever experienced your share of weak magnets, you can appreciate a good strong magnet. Ever had a magnet on your fridge holding a sheet of paper that is so weak, that you walk by and both magnet and paper fall to the floor? Or a magnet that won't even fix two or three pieces of paper to the fridge? It's those little annoyances that we could all do without.
These Endo magnet clips will do the job. Hell, if you want to put a heavy shoe on your fridge, you can. And it will stay. In fact, they can bear a load of 1 LB. Holds 20 sheets of paper. You could even hang up some of your gadgets and keep them organized. Just clip them in place. I'm not saying it's a good idea to be hanging shoes on your fridge, but it's nice to know you can.

This would be great for organizing all kinds of stuff on a metal wall. They'll cost you $9.99 to $11.99 for a 3-pack depending on color.
1 lb, clip, Endo, fridge, Magnets, pound, strong