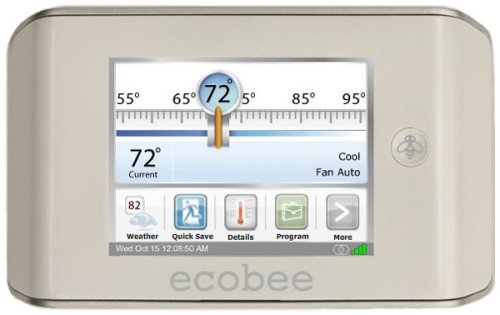 We first told you about Ecobee's Smart Thermostat last October. The device claims that it will pay for it's $385 price tag within the first 12 to 18 months of use. Now's your chance to find out if that claim is true.
The WiFi-enabled smart thermostat, complete with ZigBee expansion slots, is now available to order from the company's website. The cost includes the $35 access fee for first year of use. If it lives up to it's claims, this should be a real money saver. It helps you get to know your energy usage patterns and make the necessary adjustments.

Get one before this winter is over and let us know how it works.
available, Ecobee, energy, savings, Smart, Thermostat