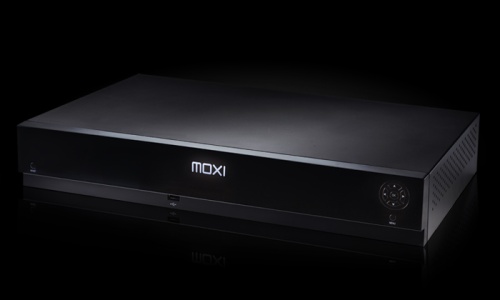 Digeo, a developer of cable set top boxes, rolled out officially at CES this week its new Moxi HD DVR. This non-subscription fee competitor to TiVo costs around $800.
The Digeo Moxi HD DVR sports a 500GB hard drive which Digeo says can hold up to 75 hours of recordings at full 1080 resolution. It sports an award-winning menu system which is designed to let users easily find TV programs and movies as well as photos, music, games and other Internet services.
Features of the Moxi HD include dual tuners, remote scheduling, home network connectivity to PCs to play music and display photos and CableCARD support. It will be available initially through online retailer Amazon.
digeo, dvrs, moxi