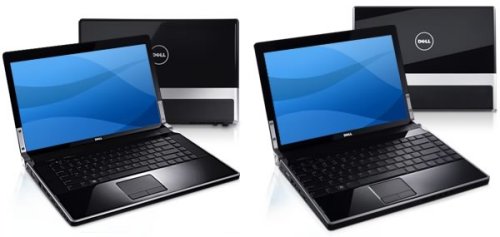 Dell's new Studio XPS laptops have arrived on the company's store without even a press release. The 1340 is obviously the Studio XPS 13 incher, while the 1640 is the 16-inch version of the leather accented system. Both machines are lookers, and share the same $1,199 pricepoint, with Core 2 Duo processors and the typical options.
The base model of the 1340 includes a P8400 processor, Vista Home Premium, a 13.3-inch WXGA LCD, 2 megapixel webcam, 4GB of DDR3 SDRAM, 320GB 7200rpm SATA drive, slot-loading DVD burner and NVIDIA GeForce 9400M G graphics. The 1640 is similar, but with ATI Mobility RADEON M86XT graphics.

They seem pretty dangerously overpriced if you ask me. Sure, they look sweet, but I can think of several happy alternatives for less.
Dell, laptop, studio, XPS