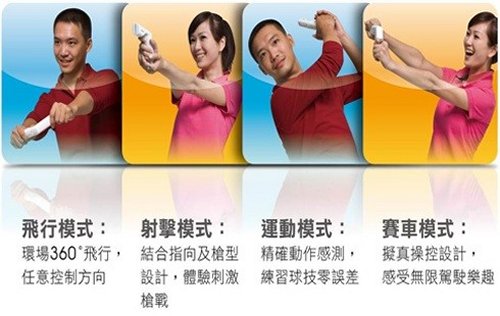 Cywee's motion controller is basically a 3D USB mouse, with a dual-axis gyroscope. It's the first game controller to have one, according to the company. It can be used either straight up like a Wiimote or folded into a rough gun/boomerang shape. It's interesting, that's for sure and is likely giving the big N some ideas on future Wiimotes.
The controller is dubbed the CYWEE Z. It will be shown off at CES, but it seems that no one is sure whether or not the company's game console will be there as well. making the trip as well. This might be an interesting one to watch.

The second product CyWee is showing is called CyWee X, which is a wireless solution that streams real-time content without delay from your PC to your big screen TV in 1080p resolution. CyWee X uses 802.11n as underlying technology.
3D, controller, CyWee, dual-axis gyroscope, game, motion control