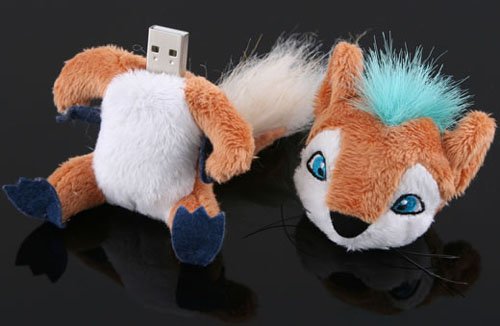 Meet Cyber Fox. You get to decapitate him every time you use your flash drive and shove his lifeless body into your laptop. It will serve as a good warning to all of those other cute and furry critters out there. Great for the dude with the anger problem. Might be therapeutic to use this thing whenever you get mad.
It would be pretty funny to see some guy get all agro and give a grunt as he rips this fox's head off, flings it across the room and jams the body in the USB port. Just repeat, whenever you get mad. Sadly this fox doesn't even look like the Firefox fox, or it might be cool.

You can get this 2GB drive for just $20 and channel your anger.
animal, Cyber Fox, drive, USB, weird