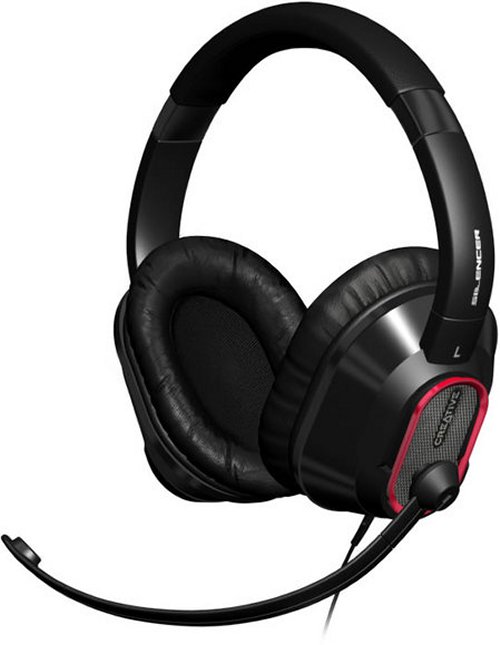 Creative's latest headset is designed for gaming competitions. The Creative Tournament Gaming Headset HS-1100 is the first USB headset to be powered by Sound Blaster X-Fi with Silencer technology. Creative's Silencer is a breakthrough in voice technology that allows the user's voice to be clearly heard by other gamers, because Silencer eliminates ambient background noise to provide improved voice quality. So feel free to crank up your tunes in the background, because Silencer will block out the noise. Also, no one on the other end will hear your mother yelling at your 30-something ass and telling you to get a job.
It features built-in dual microphones and advanced time-based algorithms. The Creative Tournament Gaming Headset HS-1100 will be available in Singapore from April 2009 at the suggested retail price of about $160 US.

Oh, and you'll no longer have to worry about the sound that 2000 red bull cans and a couch full of cheetos bags makes when you move around.
Creative, gaming, headset, HS-1100, Tournament