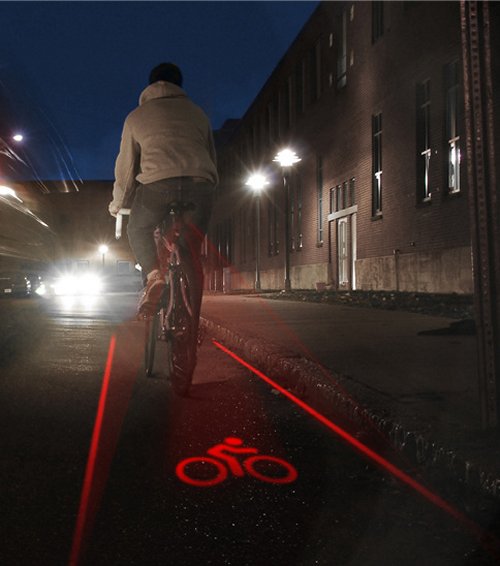 It's dangerous out there for a bike rider. Do you have any idea how many idiots are out there driving vehicles? Having a bike lane on the street that you're traveling helps a lot. With a bike lane, drivers are more aware of you and you have your own designated space, which should keep you safe. Unfortunately, bike lanes are not on every street. What do you do?
Make your own, that's what. Always have a bike lane with you. The LightLane is a concept that uses frikkin lasers to project an illuminated bike lane all around you while you are pedaling away. It keeps you visible to cars, which keeps you alive to bike another day.

This is one of the more awesome bike concepts we've seen. This would save bikers from unnecessary ambulance rides.
bicycle, bike, concept, lane, LightLane, safety