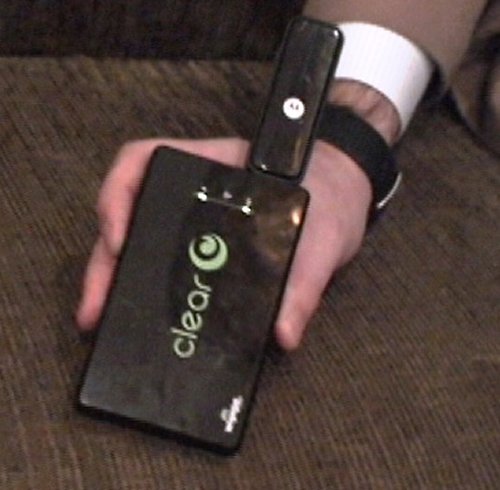 According to Sidecut Reports, Clearwire will soon unveil a portable WiMAX / WiFi router built by Cradlepoint. The prototype is pictured above. It will use a Motorola WiMAX USB stick to enable WiFi-capable devices to surf on the ultra fast WiMAX.
What this means is that non-WiMAX handsets that have WiFi modules can get into the WiMAX network using this pocket sized device. There's no word yet on when it will ship. Also no word on price. This might be the way to go to replace that expensive cable modem at home.

Pretty interesting stuff. It will be interesting to see what happens with this.
Clearwire, News, portable, router, tech, wi-fi, WiMAX