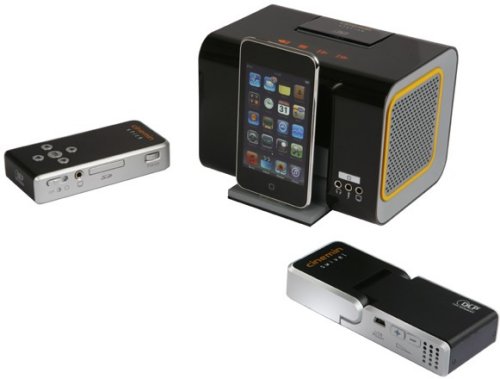 Last week we told you about some of WowWee's new products. Much to our surprise that included non-robot items. Like these Cinemin mini-projectors.
They're all designed to support your iPod or iPhone. The projector product line includes the Cinemin Swivel for $299, which features an adjustable 90-degree hinge for ceiling projection, the Cinemin Stick for handheld projections, for $349, and the Cinemin Station at $399, a base station of sorts that allows you to dock your iPod/iPhone and features embedded speakers. This entire line of projectors connect to all the iPods and most laptops.

These will be going on sale this spring.
Cinemin, iPhone, iPod, mini, movies, portable, projector, theater