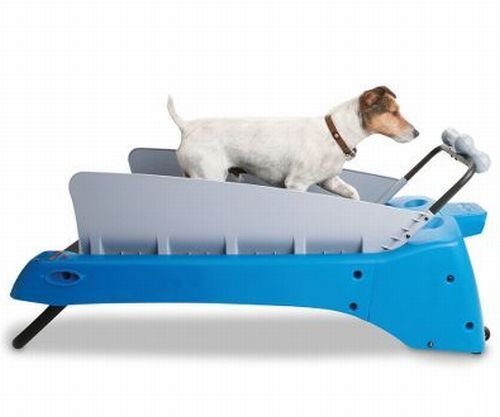 Having a dog can be awesome. You are like a God to man's best friend. Animals are even said to help keep you stress free. But they are pretty high maintenance, with the feeding and the walking. It can really cut into your gaming time.
Thankfully, this dog treadmill will help. No longer will you need to pause your game and go take Fido for a walk. He can do it his own damn self, while you continue fragging zombies. The Canine Treadmill comes in three sizes for three sizes of dog, and is priced at $550, $700 and $900, respectively.

Yeah, it's pretty expensive, but we're talking human laziness here, which is priceless.
Canine, dog, exercise, treadmill, walk