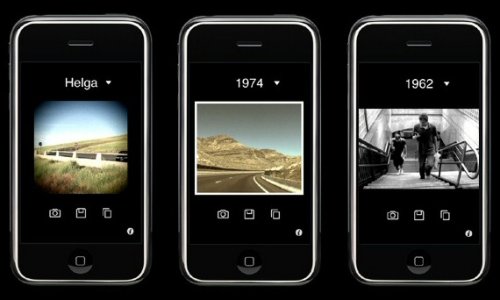 Nevercenter, (the company that is always on the left or right apparently) has a solution for all of you whose iPhone/iPod Touch photography skills are a bit crap. Just mask the picture with some filters and you'll look like you know what you're doing. Some may even think that you are an actual photographer.
Just pull up the picture in the CameraBag App, put in the effects and save. You're done. There are seven filters that do different things. For instance, "Cinema" creates film-like widescreen stills, while "Mono" smoothly grades the photo from black to white. You can manipulate things further using the options menu.

Would you buy that for a $1? That's all it costs to up your photo skills.
CameraBag, iPhone, photo, processing