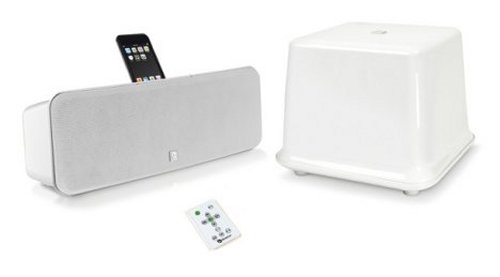 If you're in the market for a new speaker system for your iPod or iPhone, you might want to give Boston Acoustics Horizon i-DS3 a look see. It features 100 watts of stereo sound and will keeping your iPod/iPhone charged when connected. The "soundbar" has a 2.4GHz wireless subwoofer that features a downward firing enclosure design and frequency response of 35Hz-150Hz.
The mini remote control will keep your lazy butt well away from the i-DS3. Connectivity options include S-video, composite video output and auxiliary input. The Horizon i-DS3 will be available in March.

If you want more customization, there are optional metal grills that come in a variety of colors as well.
boston acoustics, Horizon, i-DS3, iPhone, iPod, speaker, system