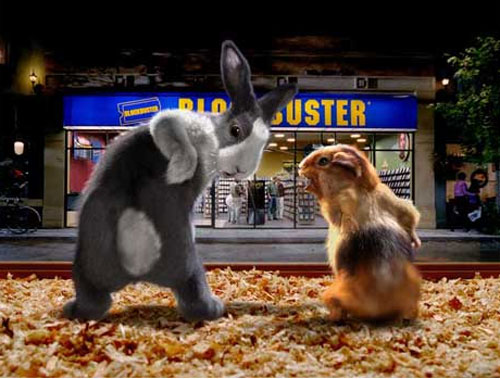 Streaming movie rentals are seen by many consumers and movie rental firms to be the future of movie rentals. The problem is that many movie studios and large rental chains like Blockbuster are slow to support online rentals for fear of hurting their retail rental and sales business.
Blockbuster and Sonic solutions announced this week that they would be working together on a new digital movie service. Sonic will provide the software part for delivering movie content across PCs and consumer electronics devices.
Blockbuster will provide the branded consumer interfaces for the service. The two firms will be providing digital films to owners of devices like PCs, PMPs, Blu-ray players, DVRs and more. Presumably, a set top box will turn up from the two companies. It remains unclear if the two will offer movies for rent or purchase on the day they are available in brick and mortar stores.
Blockbuster, Movie Streaming, Sonic