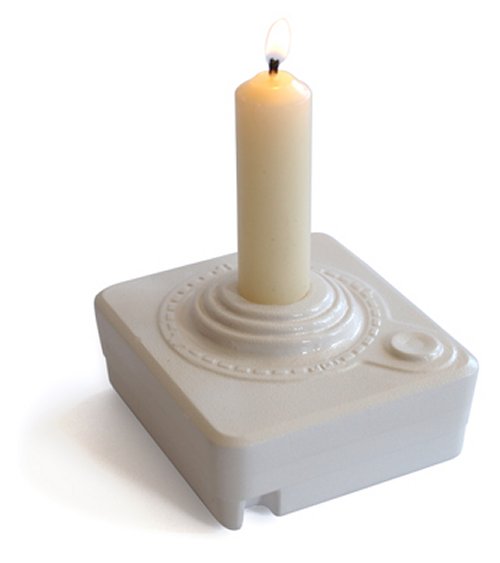 The Atari Joystick design lends itself to all kinds of mods and uses, other then the joystick it started out as. The Atari Joystick lamp comes to mind. This ceramic candle holder is yet another incarnation of the classic controller.
It's perfect for the geek who wants to fly his geek flag and at the same time set the mood. Just dim the lights. Play your favorite Atari game sounds soundtrack and light your joystick candle. What could be more romantic? Dinner is almost done and your date will arrive soon my nerd friend. The only question is, will she be game for playing some Space Invaders for dessert? Or will she run like all the others?

Sooner or later one will appreciate your love of Atari. They are calling this the "Retro Joy Candle" so they don't get sued. It's for serious nerds only at $73.
Atari, candle, candleholder, ceramic, design, joystick, retro, style