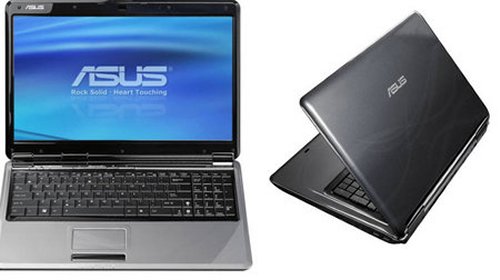 The ASUS F50 and F70 range of notebooks sport features tailored specifically for users who want both high definition audio visual entertainment and extensive multitasking capabilities. Users looking for large screen entertainment and massive storage will want the Asus F70SL, the world's first 17.3″ notebook with 16:9 golden aspect ratio for cinematic viewing and dual hard disk drives providing up to 1 TB in storage space.
The Asus F50 and F70 range of notebooks come standard with high definition audio quality and a 16:9 Full High Definition display for high contrast rate, brightness and color saturation. An HDMI port allows users to connect their notebooks to larger external LCD displays or other HDMI-capable devices.

Awesome specs that surely won't disappoint. I like a large screen laptop for movie watching on the go and these look good.
ASUS, dual, entertainment, F70SL 17.3, Hard Drives, movies, Notebook